World-Class Online and Live End-of-Life Doula Training
24/7 Access to Doulagivers Invaluable End-of-Life Doula Trainings
Programs for Both Professionals and Family Caregivers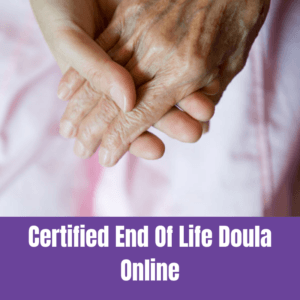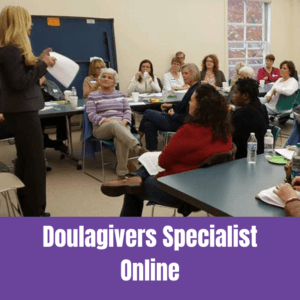 Become a Certified End of Life Doula Today!
Enroll now for our Live (Online) Semester starting May 5th, 2020 and our Self-Paced Semester.
Begin anytime from anywhere with our
Self-Paced Training with Live Support available Monday-Friday.
Learn the Skill, Change The World!
UPCOMING FREE WEBINAR EVENTS
WHITE SPACE ADDED
Wednesday, April 22nd, 2020 – 7:00 PM ET
FREE Doulagivers Live Question and Answer Session with Suzanne B. O'Brien, RN
WHITE SPACE ADDED
Thursday, April 30th, 2020 – 7:00 PM ET
FREE Doulagivers 90 Minute Level 1 End of Life Doula Live Webinar Training
WHITE SPACE ADDED
Thursday, May 21st, 2020 – 7:00 PM ET
FREE Doulagivers "Life Class" Masterclass
WHITE
SPACE ADDED
Thursday, May 28th, 2020 – 7:00 PM ET
FREE Peace of Mind Planner for End of Life 60 Minute Live Webinar
WHITE SPACE ADDED
Weekly
Live Facebook Events.  To get notifications when Suzanne B. O'Brien, RN will be live on Facebook, please "LIKE" our Facebook page.  
UPCOMING FREE IN-PERSON EVENTS
FREE Level 1 End of Life Doula Community Training
New York, NY
The Doulagivers Level 1 End of Life Doula Training has been used by thousands of family caregivers and community volunteers around the world with wonderful success. The training teaches people the 3 Phases of End of Life, what they can expect and what they can do to support someone who is in each phase.
Suzanne B. O'Brien is offering free monthly Level 1 End of Life Doula Trainings in person in NYC and live online in the hopes of giving families back the skills needed to care for their loved one at the end of life before they ever need it. See the list of upcoming dates below!
This is an introductory training to the Doulagivers Certfied End of Life Doula Training. Those who are interested in becoming professional End of Life Doula are encouraged to attend.
"We only have one opppourtunity to have the end of life go well for someone we love. With the right education, kindness and support, end of life can be the natural experience it was meant to be."
— Suzanne B. O'Brien RN
Monday, April 20th, 2020 – *World Training Day, International Event*
Love and Death
Seattle, WA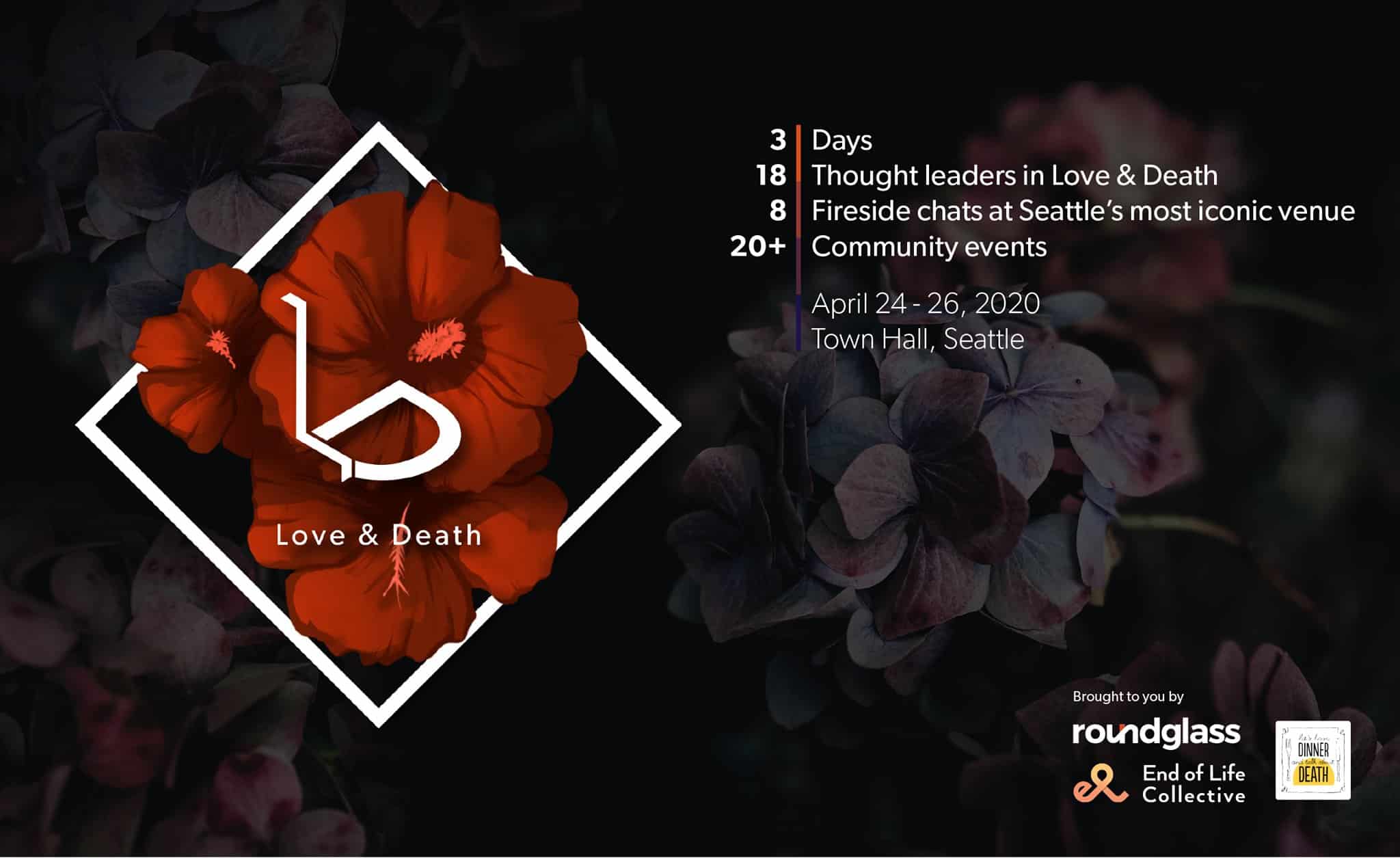 RoundGlass invites you to the 2nd annual Love and Death gathering. We are bringing together the most poignant and inspired thought leaders in relationships, love, aging, death and dying to create a beautiful opportunity to explore what makes us human.
We have found that when you combine the two great themes of our life – Love and Death – new reflections, insights, and beauty can easily be found. The modern world has hidden our mortality from view; it is clearly the time to regain the wisdom, healing and joy contained in our impermanence.
Love and Death is inspired by the breakthrough research of our co-founder Clinical Psychologist, Dr. Jordana Jacobs, whose work illustrates that facing our mortality increases our capacity to love. Michael Hebb, co-founder of the international movement Death Over Dinner and the End of Life Collective will MC this special weekend.
Experience impactful conversations between experts in the realms of love and death, pa
rticipate in transformative community events, workshops and performances.
Many wonderful events are taking place at this conference.  If you specifically want to attend the Free Doulagivers Event, please visit the ticketing page of this website and scroll down to Community Events.
Friday – Sunday, April 24th – 26th, 2020 
UPCOMING FREE ASK A DEATH DOULA LIVE EVENTS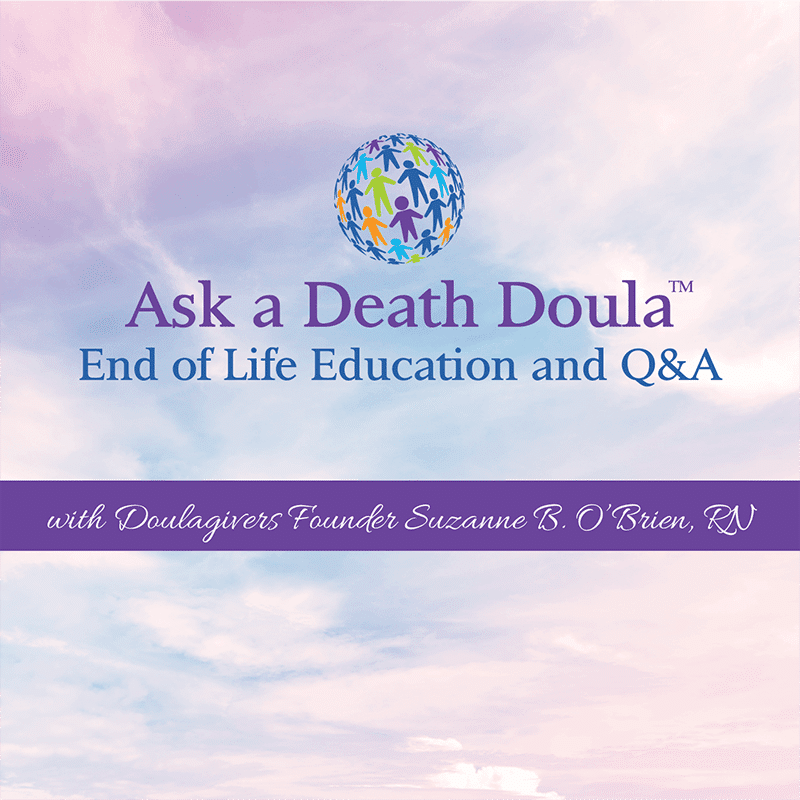 Due to the overwhelming requests for information via phone calls and email to Doulagivers, we are releasing new episodes of  our Ask a Death Doula platform every first and third Fridays of the month. Sessions of the podcast will be recorded and then published for access on the Ask a Death Doula Podcast and You Tube  page the following week for replays.
WHITE SPACE ADDED
New Episodes Released The 1st And 3rd Fridays Of Every Month at 12 pm ET.
An End of Life Doula Makes a Difference for Families Facing the End-of-Life Process
What is an End-of-Life Doula?
An End of Life Doula is a non-medical person trained to care for someone holistically (physically, emotionally, and spiritually) at the end of life. End of Life Doulas are also known around the world as: end of life coaches, soul midwives, transition guides, death coaches, death doulas, doula to the dying, end of life doulas, death midwives, thanadoula, and end of life guides.
Due to the enormous number of the elder population, there is an overwhelming need for these services and support. Finding the right teacher and training program is one of the most important decisions you will make.
International Doulagivers Institute, founded by Suzanne O'Brien RN, providing the highest level of education and certification for the End of Life Doula. Our Doulagiver training is akin to the birth doula model: both help people transition to and from this world. Facilitating this process requires education, training and compassion. Our certified End of Life Doulas are a global community working as an adjunct to Hospice and providing care and guidance for patients and families at the end of life.
And you can find everything you need at Doulagivers, an internationally recognized leader in end of life training programs and care.
DID YOU KNOW?
FACT #1
Roughly 20 percent of Baby Boomers do not have children of their own.
Who will care for these elders?
FACT #2
9/10 people want to be kept at home if they become terminally ill.
Yet over half are dying in the hospital or long-term care facility.
FACT #3
The #1 concern of the dying is to not be a burden to their loved ones.
How are families addressing this concern?
FACT #4
Over 80 percent of people prefer to stay in their own homes as they age.
Do they have access to resources to maintain independence?
Who will meet the demand for holistic services and support for elders and terminally ill?
DOULAGIVERS END OF LIFE DOULAS